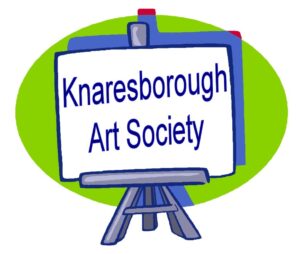 Please note that we are currently updating the site to remove old content and therefore some pages may be left blank for now.
---
Are you interested in sketching, drawing or painting? Then come and join us!
We are a friendly group of amateur artists who meet regularly to enjoy art in whatever form it takes.
Our media are varied as are our abilities but we all get a great deal of pleasure from what we do.
We meet most Tuesday evening from 7.00pm to 9.00pm. at the Church Hall, United Reform Church, Windsor Lane, Knaresborough, HG5 8DT.
We have a varied programme throughout the year which includes:
Monthly Demonstrations or workshops by professional artists using various media
Member-led evenings with lots of new ideas
DVD nights
Informal monthly competitions
Members' exhibition as part of FEVA week in August
Days out painting in the Summer
Occasional all day workshops with professional artists in various media
If you would like to see what we do, just come along on a Tuesday evening where you will be made most welcome; or contact us for further information.
Pictures are copyright of the original artists. Photos/Scans are copyright KAS and are used with permission.